Our forests give us many things, including the paper we print on.
FSC® helps take care of forests and the people and wildlife who call them home.
So you can keep your life full of forest products while keeping our forests full of life.
Choose FSC®.
Go Green with confidence
Forest Stewardship Council® takes account of forest management and the maintenance of forest biodiversity.
Academic Media is FSC® certified.
This is your opportunity to extend environmental standards within your educational institution.
What is FSC® ?
FSC® is an international, independent, non-government, not-for-profit organisation established to promote the responsible management of the world's forests.
FSC® tracks material all the way from the certified forests to the consumer through a "chain-of-custody" certification system. This is strengthened by independent audits that prove that FSC® certified products are what they claim to be.
You can find out more about FSC® at www.fsc.org
Cost – Not as much as you think!
FSC®-certified stocks cost only about 5% more than standard stocks.
We are independently audited each year, so you have confidence that the FSC® certified products we produce are what they claim to be.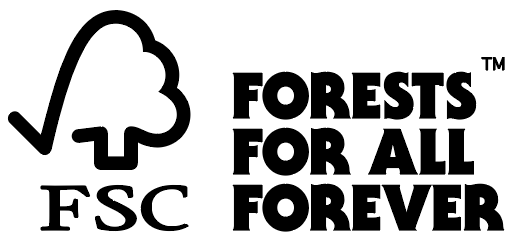 Certification
Our Certificate Code: SA-COC-005858
Our FSC® License Code: FSC-C136513
You can search the FSC® certificate database at www.info.fsc.org
FSC® Product Group Register
Product Claims: FSC Mix & FSC Recycled
Product Types: Books [P8.1]; Magazines [P8.2] and Calendars, diaries and organisers (Spiral Bound & Case Bound) [P8.6]
Input (Materials): FSC Mix & FSC Recycled
Control System: Transfer

Free Shipping
On printed Paper Products or flat rate of 25$ per order

Voucher for 5% OFF
Create an account and receive voucher for 5% off your first order

Contact us
We are available:
1300 726 445